Booking now closed, a few tickets still left on the door.
STEVE SMITH AND VITAL INFORMATION NYC EDITION
STEVE SMITH - drums
VINNY VALENTINO - guitar
MARK SOSKIN - keys
BARON BROWNE - bass
Their newest recording, LIVE! One Great Night – just released on the BFM Jazz label in the US and to be released 24 August in Europe on Q'rious -- captures Vital Information in their natural habitat: A packed club with an audience of music lovers and the band in high gear, pulling out all the stops for the entire set. The all-star lineup of keyboardist Mark Soskin (Sonny Rollins), bassist Baron Browne (Jean-Luc Ponty/Billy Cobham), guitarist Vinny Valentino (Bill Evans/Jimmy McGriff) and drummer Steve Smith (Journey/Hiromi/Steps Ahead) serve up a veritable banquet of sounds, from slamming funk and syncopated second-line grooves to seriously swinging, uptempo B-3 burners, South Indian inspired jams and sizzling fuzoid romps. Steve Smith has this to say about Vital Information's philosophy, "Our music allows for individual expression and re-invention. We thrive on swing, groove and creativity. We want to surprise each other every night on the bandstand with new ideas and in the process keep our audience 'in the moment' with us."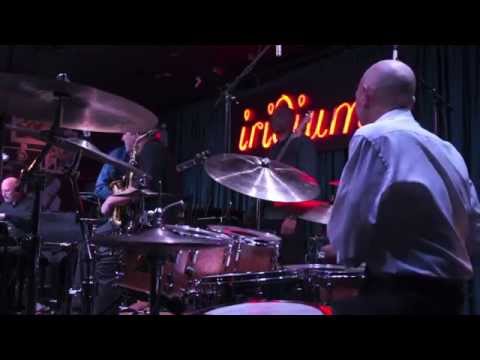 Now approaching their 30th year of touring and recording since their initial 1983 release, Steve Smith and Vital Information has become a formidable jazz/fusion juggernaut whose longevity surpasses every major fusion group. Over the past 30 years some of the extraordinary musicians that have toured and recorded with Vital Information include Mike Stern, Dean Brown, Tim Landers, Dave Wilczewski, Kai Eckhardt, Larry Grenadier, Bill Evans, Jeff Andrews and Frank Gambale.
The group's founder and drummer, Steve Smith, has a history that stretches from Journey and Steps Ahead to The Buddy Rich Big Band, Ahmad Jamal, Zakir Hussain and Hiromi. It is no surprise that he won Modern Drummer Magazine's #1 All Around Drummer award five years in a row and was voted one of the Top 25 Drummers of All Time in a recent Modern Drummer readers poll. In 2002 Smith was voted into the Modern Drummer Hall of Fame. From 2008-2010 Drum! Magazine readers have voted Smith #1 Jazz Drummer. His educational Hudson Music DVDs Steve Smith - Drumset Technique/History of the U.S. Beat and Drum Legacy – Standing On The Shoulders Of Giants are best sellers in the music educational market.
Smith is quick to point out that a key to the band's remarkable versatility is its bassist. "Baron brought a real serious groove element to the band," says Smith of his rhythm section partner since 1998. "He's my favorite bass player to play with because he can play all styles and he always makes the music feel so good." Browne has worked in the past with Gary Burton, Billy Cobham, Jean-Luc Ponty, Steps Ahead and Tom Jones.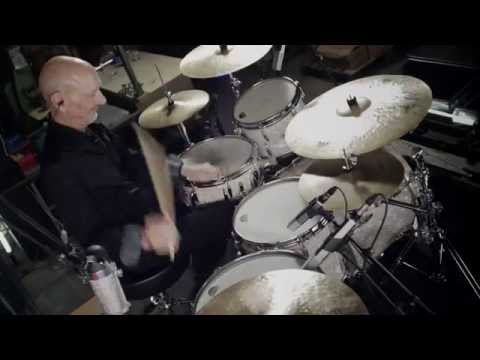 A longtime sideman, most notably with Sonny Rollins, Mark Soskin has only had rare opportunities to lead his own sessions. He began taking piano lessons when he was seven. Although he later considered Cedar Walton to be his most important influence, Soskin actually spent his teenage years playing often with R&B bands. He studied classical music at Colorado State University in 1971 but transferred to the Berklee School of Music the following year. In 1975, he moved to San Francisco where he worked with Azteca, Joe Henderson, Bill Summers, Pete Escovedo, and Billy Cobham, touring with the CBS All-Stars, a group that also included Cobham, Tom Scott, Steve Khan, and Alphonso Johnson. During 1978-'90 and occasionally afterwards, Soskin was a member of Sonny Rollins' band, recording many sets with the great tenor. Since then he has remained active in the San Francisco Bay area. Soskin has recorded several dates as a leader, including Rhythm Vision for Prestige (1979), and Solo Piano for Vartan Jazz (1996).
Vinny Valentino has been touring and recording with Vital Information since 2006 and is also a recording artist and educator. At age 16, influenced by the music of George Benson, Vinny began pursuing jazz as a career. He recalls, "The turning point for me was hearing George Benson in concert, it was an eye-opening experience." Vinny and his mentor George have since developed a close friendship. George Benson refers to Vinny as a "young genius with brilliant tone and fresh ideas." Vinny earned his Bachelor of Music in Jazz Studies at Howard University and has shared the stage or recording studio with such jazz greats as Gary Bartz, Randy Brecker, Bill Evans, John Pattitucci, Richard Bona, Bob Moses, George Benson, Steve Gadd, Dennis Chambers, and Jimmy McGriff.
There isn't a more flexible and disciplined band of killer players on the jazz scene today than Vital Information. JazzTimes concurs: "Vital Information is one of improvised music's best-kept secrets, the tunes are adventurous and they always groove. The musicians shoot for, and achieve, real emotion rather than soulless fireworks." - Felix Contreras, JazzTimes
Support: The Ronnie Scotts All Stars
+ support tonight: The Ronnie Scotts All Stars with Special Guest vocalists Emma Smith (Mon) and Natalie Williams (Tues)
Monday's band line up: Alex Garnett (tenor sax), James Pearson (piano), Sam Burgess (bass) and Ed Richardson (drums).
Tuesday's band line up: is Alex Garnett (tenor sax), James Pearson (piano), Sam Burgess (bass) and Chris Higginbottom
The Ronnie Scott's All Stars are comprised of some of the greatest talents on the U.K scene, including some of our most regular performers James Pearson (piano), Sam Burgess (bass) and Pedro Segundo (drums)
James Pearson:-
Musical Director at Ronnie Scott's and the owner of a ferocious piano technique coupled with a sense of musicality rarely heard, James Pearson is one of the most exciting musicians to have emerged from the U.K in the last 25 years. After working with him, the late jazz legend Sir John Dankworth declared: "James Pearson is an exceptionally gifted artist. His masterful playing makes him head and shoulders above the rest of his contemporaries. He shows signs of true greatness".
Sam Burgess:-
Double Bass Despite only being in his early 30's, already Sam is a stalwart of the UK jazz scene. As well as appearing on numerous film soundtracks such as 'Bridget Jones's Diary' and 'Hannibal'. Sam's thumping, pounding, relentlessly driving bass lines have been heard accompanying the likes of Bob James, Billy Kilson, Gary Novak, Joe Lock, Dave Kekowski, Guy Barker, Dave O'Higgins, Pete King, Gareth Williams, Claire Martin, Jim Mullen, Alan Barnes, Tim Whitehead, John Horler, Gwyneth Herbert, John Dankworth, The BBC Big Band and Robbie Williams.
Pedro Segundo:-
At 22 years old Pedro Segundo, Portuguese drummer joins the James Pearson Trio at Ronnie Scott's Jazz Club.
Born and raised in Lisbon, picked up the drums seriously at the age of eight starting studying classical percussion a year later. In June 2011 he graduates from Guildhall School of Music and Drama in Timpani and Classical Percussion. His musical ability combines a blend of styles creating a unique sound on the drum set. He has played regularly with Dennis Rollins, Femi Temowo, Mário Franco, Cleveland Watkiss and many other artists touring in festivals all around the globe.
Other regular performers include:
Dave Ohm (drums), Natalie Williams (vocals), Alex Garnett (sax), Nigel Price (guitar), Steve Rushton (drums), Polly Gibbons (vocals), Alistair White (trombone), Gary Baldwin (hammond), Al Cherry (guitar), Matt Home (drums), Alan Barnes (sax), Ralph Salmins (drums), Arnie Somogyi (bass), Mark Smith (bass), James Nisbet (guitar), Pete Long (sax), Gerard Presencer (Trumpet), Dave O'Higgins (sax), Alec Dankworth (bass), Steve Fishwick (trumpet) and others...
To find out more, please go to:
www.myspace.com/thejamespearsontrio