Booking now closed, a few tickets still left on the door.
Legendary jazz/funk group perform 2 shows per night for 6 nights! Mon-Thurs onstage 7.30 & 10.15pm, Fri/Sat onstage: 8.15 & 11.15pm
LINE UP TBC but likely: Bluey (band leader); Tony Momrelle (vocals); Vanessa Haynes (vocals); Katie Leone (vocals); Francis Hylton (bass); Matt Cooper (keys); Francisco Sales (Guitar); Francesco Mendolia (drums); Joao Caetano (percussion); Sid Gauld (trumpet); Alastair White (trombone); Jim Hunt (sax)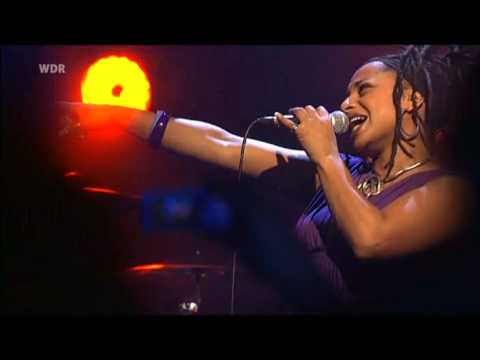 INCOGNITO… THE AMPLIFIED
In this the 35th anniversary year of Incognito, comes their 16th studio album "Amplified Soul".
Recorded and mixed at the legendary Livingston Studio in North London where The Buena Vista Social Club's eponymous multi million selling first album was mixed and also Björk's 1993 debut album recorded and mixed, "Amplified Soul" consists of 16 new recordings soaked in Soul, coated in Jazz with more than a twist of Funk and Dance. This set features singers Tony Momrelle, Vanessa Haynes and new addition Katie Leone who provide some of the best vocal performances ever recorded by the band. They are joined by legendary singer songwriter Carleen Anderson and Connecticut born Funkstress Deborah Bond and the return one of the Incognito fans favourite Imaani, with the addition of a totally fresh voice on the scene in the form of the soulful 22 year old Australian debutant Chiara Hunter.
Guitarist, main producer and band leader Bluey once again leads his tight rhythm section of Francis Hylton on bass, Matt Cooper on keyboards, Francesco Mendolia on Drums and the young percussion sensation Joao Caetano to create a bed of soulful funky irresistible grooves that are punctuated by the trademark Incognito horns. At times on this album the band navigates towards a darker sound than on their previous works offering the listener a new adventure with wonderfully crafted songs wrapped in warm tones. At other times they just get joyously funky!
There are guest performances by original Jamiroquai drummer Nick Van Gelder on two cuts, the awesome alto saxophonist Nigel Hitchcock, Synthesiser wizard Ski Oakenfull, Elements Of Life percussionist Roberto Quintero, and Incognito regular contributor Richard Bull and many more.
From the plaintive opening number "Amplify My Soul" sung by Tony Momrelle you get echoes of a classic era that could be easily associated with Marvin Gaye or Stevie's offerings from the 70's. And before you can catch your breath at his brilliant performance, Vanessa Haynes delivers a vocal on "I Couldn't Love You More" that soars into the stratosphere as the track climaxes.
Next up steps Imaani to draw you in with a sensual vocal on "Rapture", her voice is smoky and when she sings the opening lines "We're taking flight, into the light, far into the atmosphere" you simply have to melt into the ether.
If ever Incognito had a festival crowd anthem, then "Hands Up If You Wanna Be Loved" is it! Katie Leone not only sings it… She demands it!

"Hats (Makes Me Wanna Holler)" is bubbly, bouncy, catchy number that is immediate and infectious. Bound to be a single, the song is all about that most distinguished and stylish of head coverings… The hat!
The album's only cover song "Silver Shadow" gets a total live make over. Where the original used strings and programmed drums, this version punctuates with a mule like kick from the horn section and live percussions and drums. It's a slamming version that does not loose sight of the magic of the original.
In comes 22 year old Chiara Hunter with her warm tones and a crystal edge that defies her young age on the beautifully penned "Deeper Still", with it's oceanic references so often visited by Bluey over the years. The lyrics "Deeper than the fathoms to the ocean floor and deeper still, the way you love me. Deeper than the feelin' that I knew before, and deeper still, come on, I'm diggin' it baby" complete with sonar effects is enthralling!
"Amplify My Soul (Part 2)" revisits of the opening sequence led by a stunning tenor saxophone solo from a bygone age that is unafraid to probe the inner spaces between every chord to great effect. Uplifting and masterly!
Tony Momrelle steps up once again on "Something 'Bout July", a cool soulful little number with a dash of samba overtones in its choruses that takes a complete left turn on the outro section into a power drive finale, complete with solo exchanges from keyboard wizard Matt Cooper and Bluey's guitarist uncle Gerard Maunick who had inspired a young Bluey to pick up the guitar at the tender age of seven in Mauritius fifty years ago. The song is about falling completely, totally and utterly in love. The person in question who remains nameless is referred to by the month in which they met.
Katie Leone echoes the sentiment of the last song with an outstanding vocal performance whilst reinforcing the emotion with the words "And I want to loose myself inside this feelin', the kind of feelin' that you get when you look into the sun". Close your eyes and smile!
"Wind Sorceress" is the second of the album's 2 instrumentals. The trumpet floats majestically over a simmering groove and soars like an eagle in the b sections that opens up all too briefly like the windows of the soul… Incognito as we know it, Jazz Funk at it's best!
A spiritual and mesmerising vocal follows from Carleen Anderson who also wrote the lyrics and melody to the thought provoking and conscious "Another Way". Amid the chaos of our divided planet she asks us to unite and bring about some vital changes, bring pressure on the old guards to change their ways… "let us try levelling the playing fields, surely we can repair that broken wheel, if we stay the same old way how can we heal, Let us try another way".
Music by the band, lyrics and vocals courtesy of U.S.A's brightest and best kept secret Deborah Bond "I See The Sun" is a metaphoric beacon of light that shines brightly to bring hope and inspiration to those in need of some uplifting words that promises that with love, understanding and knowledge gained from the passing of time there truly are better days ahead in a way that we can all relate to and understand…. "I go from day to day, and yeah I have some bad days, you're probably not a stranger to them too, but more and more I get a feeling, an awakening, its unexplainable and it takes the fear away".
"Never Known A Love Like This" is a duet set in a typical Incognito setting, fours to the floor and horns flaring, Tony and Vanessa passionate and engaging in their exchanges over a groove that dares you not to dance.
The trombone solo at the end leaves you wanting more.

Vanessa Haynes has been in the band for a while now, but it is here on this album that she truly makes her mark. She makes full use of her powerful and wide vocal range on "The Hands Of Time". The lyric benefits from Bluey's maturity and life's experiences… "Maybe someday you'll look back, with the understanding why we do the things we do. It's always easier to see, when your soul has grown and time sets you free". This track also reinforces what an awesome bassist Francis Hylton has become.
"Stop Running Away" is the album's closing track and delivers a last minute surprise in the form of Bluey's falsetto lead vocal that will have you making comparisons with the late Curtis Mayfield. The lyrics asks of you to look inside yourself to find the answers to the conundrums of life. It is that introspective, that soul searching and that consciousness that blossoms and flowers throughout "Amplified Soul" and makes it a landmark album for a pioneering band!

Bluey describes the album as an extension of the ethos of Incognito… "This is a labour of love, a gift to those who have supported us over the years"!
As Mitchy Bwoy the artist / designer and long time collaborator of the band who provided the artwork for the album puts it… "The amplified soul is that of a pure spirit"!
Support: The Ronnie Scotts All Stars
+ support tonight: The Ronnie Scotts All Stars with Special Guest vocalists Emma Smith (Mon) and Natalie Williams (Tues)
Monday's band line up: Alex Garnett (tenor sax), James Pearson (piano), Sam Burgess (bass) and Ed Richardson (drums).
Tuesday's band line up: is Alex Garnett (tenor sax), James Pearson (piano), Sam Burgess (bass) and Chris Higginbottom
The Ronnie Scott's All Stars are comprised of some of the greatest talents on the U.K scene, including some of our most regular performers James Pearson (piano), Sam Burgess (bass) and Pedro Segundo (drums)
James Pearson:-
Musical Director at Ronnie Scott's and the owner of a ferocious piano technique coupled with a sense of musicality rarely heard, James Pearson is one of the most exciting musicians to have emerged from the U.K in the last 25 years. After working with him, the late jazz legend Sir John Dankworth declared: "James Pearson is an exceptionally gifted artist. His masterful playing makes him head and shoulders above the rest of his contemporaries. He shows signs of true greatness".
Sam Burgess:-
Double Bass Despite only being in his early 30's, already Sam is a stalwart of the UK jazz scene. As well as appearing on numerous film soundtracks such as 'Bridget Jones's Diary' and 'Hannibal'. Sam's thumping, pounding, relentlessly driving bass lines have been heard accompanying the likes of Bob James, Billy Kilson, Gary Novak, Joe Lock, Dave Kekowski, Guy Barker, Dave O'Higgins, Pete King, Gareth Williams, Claire Martin, Jim Mullen, Alan Barnes, Tim Whitehead, John Horler, Gwyneth Herbert, John Dankworth, The BBC Big Band and Robbie Williams.
Pedro Segundo:-
At 22 years old Pedro Segundo, Portuguese drummer joins the James Pearson Trio at Ronnie Scott's Jazz Club.
Born and raised in Lisbon, picked up the drums seriously at the age of eight starting studying classical percussion a year later. In June 2011 he graduates from Guildhall School of Music and Drama in Timpani and Classical Percussion. His musical ability combines a blend of styles creating a unique sound on the drum set. He has played regularly with Dennis Rollins, Femi Temowo, Mário Franco, Cleveland Watkiss and many other artists touring in festivals all around the globe.
Other regular performers include:
Dave Ohm (drums), Natalie Williams (vocals), Alex Garnett (sax), Nigel Price (guitar), Steve Rushton (drums), Polly Gibbons (vocals), Alistair White (trombone), Gary Baldwin (hammond), Al Cherry (guitar), Matt Home (drums), Alan Barnes (sax), Ralph Salmins (drums), Arnie Somogyi (bass), Mark Smith (bass), James Nisbet (guitar), Pete Long (sax), Gerard Presencer (Trumpet), Dave O'Higgins (sax), Alec Dankworth (bass), Steve Fishwick (trumpet) and others...
To find out more, please go to:
www.myspace.com/thejamespearsontrio