Booking now closed, a few tickets still left on the door.
Legendary jazz/funk group perform 2 shows per night for 6 nights! Mon-Thurs onstage 7.30 & 10.15pm, Fri/Sat onstage: 8.15 & 11.15pm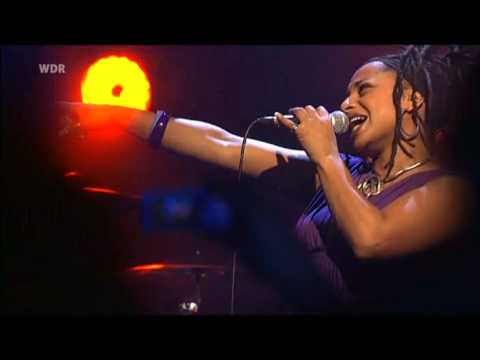 INCOGNITO
The enduring success of incognito, the now legendary British jazz funk band led by Jean-Paul 'Bluey' Maunick is one of the great stories of UK music - their uniquely British sound has endured as a global phenomenon for almost four decades.
Although their self-titled 1981 debut was a landmark for UK jazz-funk (featuring a young Sade pictured on the cover and guests including Hugh Masekela), it was their early 90's recordings for Gilles Peterson Talkin' Loud label (1991's 'Inside Life', 1992's 'Tribes, Vibes and Scribes' and 1993's Positivity') that spawned hits such as 'Always There', 'Don't You Worry 'Bout a Thing' and 'Still a Friend of Mine' that would see them becoming million-selling artists cementing their place among the in-demand bands on the international stage. And with club remixes by the likes of David Morales and Roger Sanchez they would take clubland — and the charts — by storm.
Albums have followed thick and fast featuring the best of the young crop of musicians and singers alongside bigger established names. The writing has gotten deeper, the music always uplifting, and the productions timeless. Bluey and Incognito have gone on to produce and collaborate with a who's who of legendary artists - George Benson, Stevie Wonder, Chaka Khan, Philip Bailey, Jocelyn Brown, George Duke, Al Jarreau, Marcus Miller, Paul Weller, Maxi Priest, Mario Biondi — Bluey Maunick can take his place among the greats of global soul.
Ronnie Scott's welcomes Incognito back once again for a week long run of irresistible grooves and soulful vocals punctuated by the trademark Incognito horns. Performing a selection of classics alongside new songs taken from their most recent release, 2014'S 'Amplified Soul', a set of wonderfully crafted songs that echo a classic era associated with 70's Marvin and Stevie. Soaked in soul, coated in jazz with more than a twist of funk and dance, Incognito's catchy numbers are immediate and infectious explaining just why Incognito remain a powerful and energetic live act and a real club favourite!
LINE UP TBC but likely: Bluey (band leader); Tony Momrelle (vocals); Vanessa Haynes (vocals); Katie Leone (vocals); Francis Hylton (bass); Matt Cooper (keys); Francisco Sales (Guitar); Francesco Mendolia (drums); Joao Caetano (percussion); Sid Gauld (trumpet); Alastair White (trombone); Jim Hunt (sax)
Support: The Ronnie Scotts All Stars
+ support tonight: The Ronnie Scotts All Stars with Special Guest vocalists Emma Smith (Mon) and Natalie Williams (Tues)
Monday's band line up: Alex Garnett (tenor sax), James Pearson (piano), Sam Burgess (bass) and Ed Richardson (drums).
Tuesday's band line up: is Alex Garnett (tenor sax), James Pearson (piano), Sam Burgess (bass) and Chris Higginbottom
The Ronnie Scott's All Stars are comprised of some of the greatest talents on the U.K scene, including some of our most regular performers James Pearson (piano), Sam Burgess (bass) and Pedro Segundo (drums)
James Pearson:-
Musical Director at Ronnie Scott's and the owner of a ferocious piano technique coupled with a sense of musicality rarely heard, James Pearson is one of the most exciting musicians to have emerged from the U.K in the last 25 years. After working with him, the late jazz legend Sir John Dankworth declared: "James Pearson is an exceptionally gifted artist. His masterful playing makes him head and shoulders above the rest of his contemporaries. He shows signs of true greatness".
Sam Burgess:-
Double Bass Despite only being in his early 30's, already Sam is a stalwart of the UK jazz scene. As well as appearing on numerous film soundtracks such as 'Bridget Jones's Diary' and 'Hannibal'. Sam's thumping, pounding, relentlessly driving bass lines have been heard accompanying the likes of Bob James, Billy Kilson, Gary Novak, Joe Lock, Dave Kekowski, Guy Barker, Dave O'Higgins, Pete King, Gareth Williams, Claire Martin, Jim Mullen, Alan Barnes, Tim Whitehead, John Horler, Gwyneth Herbert, John Dankworth, The BBC Big Band and Robbie Williams.
Pedro Segundo:-
At 22 years old Pedro Segundo, Portuguese drummer joins the James Pearson Trio at Ronnie Scott's Jazz Club.
Born and raised in Lisbon, picked up the drums seriously at the age of eight starting studying classical percussion a year later. In June 2011 he graduates from Guildhall School of Music and Drama in Timpani and Classical Percussion. His musical ability combines a blend of styles creating a unique sound on the drum set. He has played regularly with Dennis Rollins, Femi Temowo, Mário Franco, Cleveland Watkiss and many other artists touring in festivals all around the globe.
Other regular performers include:
Dave Ohm (drums), Natalie Williams (vocals), Alex Garnett (sax), Nigel Price (guitar), Steve Rushton (drums), Polly Gibbons (vocals), Alistair White (trombone), Gary Baldwin (hammond), Al Cherry (guitar), Matt Home (drums), Alan Barnes (sax), Ralph Salmins (drums), Arnie Somogyi (bass), Mark Smith (bass), James Nisbet (guitar), Pete Long (sax), Gerard Presencer (Trumpet), Dave O'Higgins (sax), Alec Dankworth (bass), Steve Fishwick (trumpet) and others...
To find out more, please go to:
www.myspace.com/thejamespearsontrio