Booking now closed, a few tickets still left on the door.
THE LIVESTREAM WILL BE STARTING HERE AT 8.15PM (UK Time) TONIGHT!
PLEASE REFRESH THE PAGE IF YOU HAVE ISSUES VIEWING THE SHOW. LIVESTREAM ALSO AVAILABLE ON FACEBOOK LIVE (HERE) & YOUTUBE LIVE (HERE).
"Audacious, rule-breaking jazz trio crunches and at times pulverizes swing to let improvisational freedom shine...Dynamics play a huge roll in the act's music, as does humor, an element sorely lacking in most of contemporary jazz. But beauty is also key... jazz purists tremble while the vanguard flocks." - Billboard
The Bad Plus bend the rules in their own way, drawing on classical, rock and jazz to create their own febrile sound that is as invigorating now as it was when they released their eponymous debut album in 2001. With their covers of material from Aphex Twin to Blondie, and Nirvana to Yes, they helped redefine the possibilities of what a piano trio could do and were one of the first bands to open up jazz to a younger, hipper audience, helping pave the way for the new wave of piano-trios such as Michael Wollny Trio and GoGo Penguin. The band have been performing together as a unit since 1990 without the line up changing, so it was with shock that in April this year the band announced that pianist Orrin Evans would replace founding member Ethan Iverson in a new chapter of the band in January 2018. Quite possibly, this presents the last opportunity ever to see the original Bad Plus in an intimate UK club setting. Expect material from last year's release, 'It's Hard 'featuring material from Prince, Kraftwerk, Johnny Cash and Ornette Coleman, alongside their own hard-hitting originals.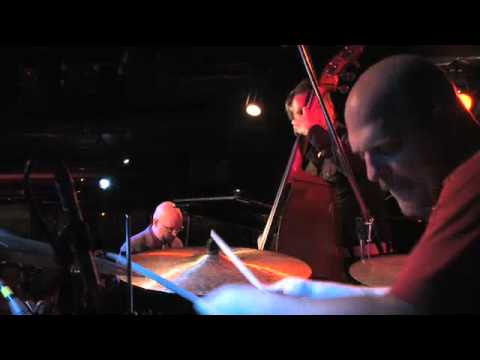 OFFICIAL BIO
The Bad Plus came together at the end of the 20th century and has avoided easy categorization ever since, winning critical hosannas and a legion of fans worldwide with their creativity, unique sound and flair for live performance. Based in New York City, the intensely collaborative trio has constantly searched for rules to break and boundaries to cross, bridging genres and techniques while exploring the infinite possibilities of three exceptional musicians working in perfect sync.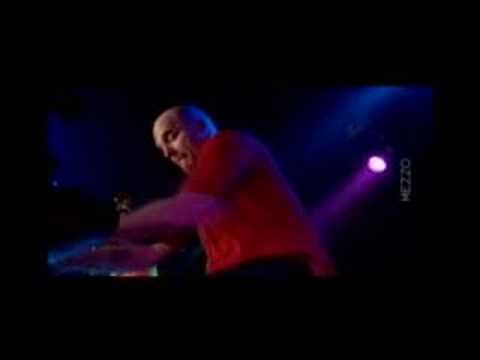 The Bad Plus have cemented their place as an original music ensemble. Except for their interpretation of Stravinsky's Rite of Spring - their last four albums focused almost exclusively on original compositions. It's Hard, however, will mark The Bad Plus' return to an aspect of their roots, the very thing that first made The Bad Plus famous: the deconstruction of songs from the Pop/Rock and R&B worlds. Among the tightest, hardest-working bands in the world - and there has not been a line-up change or substitution in 17 years - this is a band in their prime, returning to early form, which is an event not to be missed!
Support: The Ronnie Scotts All Stars
+ support tonight: The Ronnie Scotts All Stars with Special Guest vocalists Emma Smith (Mon) and Natalie Williams (Tues)
Monday's band line up: Alex Garnett (tenor sax), James Pearson (piano), Sam Burgess (bass) and Ed Richardson (drums).
Tuesday's band line up: is Alex Garnett (tenor sax), James Pearson (piano), Sam Burgess (bass) and Chris Higginbottom
The Ronnie Scott's All Stars are comprised of some of the greatest talents on the U.K scene, including some of our most regular performers James Pearson (piano), Sam Burgess (bass) and Pedro Segundo (drums)
James Pearson:-
Musical Director at Ronnie Scott's and the owner of a ferocious piano technique coupled with a sense of musicality rarely heard, James Pearson is one of the most exciting musicians to have emerged from the U.K in the last 25 years. After working with him, the late jazz legend Sir John Dankworth declared: "James Pearson is an exceptionally gifted artist. His masterful playing makes him head and shoulders above the rest of his contemporaries. He shows signs of true greatness".
Sam Burgess:-
Double Bass Despite only being in his early 30's, already Sam is a stalwart of the UK jazz scene. As well as appearing on numerous film soundtracks such as 'Bridget Jones's Diary' and 'Hannibal'. Sam's thumping, pounding, relentlessly driving bass lines have been heard accompanying the likes of Bob James, Billy Kilson, Gary Novak, Joe Lock, Dave Kekowski, Guy Barker, Dave O'Higgins, Pete King, Gareth Williams, Claire Martin, Jim Mullen, Alan Barnes, Tim Whitehead, John Horler, Gwyneth Herbert, John Dankworth, The BBC Big Band and Robbie Williams.
Pedro Segundo:-
At 22 years old Pedro Segundo, Portuguese drummer joins the James Pearson Trio at Ronnie Scott's Jazz Club.
Born and raised in Lisbon, picked up the drums seriously at the age of eight starting studying classical percussion a year later. In June 2011 he graduates from Guildhall School of Music and Drama in Timpani and Classical Percussion. His musical ability combines a blend of styles creating a unique sound on the drum set. He has played regularly with Dennis Rollins, Femi Temowo, Mário Franco, Cleveland Watkiss and many other artists touring in festivals all around the globe.
Other regular performers include:
Dave Ohm (drums), Natalie Williams (vocals), Alex Garnett (sax), Nigel Price (guitar), Steve Rushton (drums), Polly Gibbons (vocals), Alistair White (trombone), Gary Baldwin (hammond), Al Cherry (guitar), Matt Home (drums), Alan Barnes (sax), Ralph Salmins (drums), Arnie Somogyi (bass), Mark Smith (bass), James Nisbet (guitar), Pete Long (sax), Gerard Presencer (Trumpet), Dave O'Higgins (sax), Alec Dankworth (bass), Steve Fishwick (trumpet) and others...
To find out more, please go to:
www.myspace.com/thejamespearsontrio